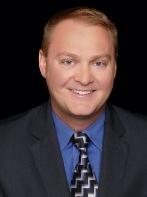 Lake Bishop
Realtor
Your Green Valley Ranch Expert!
Foxtrot Realty
Foxtrot Realty
4874 Cathay Ct
Denver, Colorado 80249
As an individual fortunate to live in my own home with my family and daughters, I recognize the value of a comfortable and affordable place to live. It is extremely satisfying to find and provide good living accommodations within a person's budget. Colorado is a great place to live. I take advantage of the opportunity to hike, ski, and mountain bike to my heart's content.
I have a degree in Business Management from Kennesaw State University. Business management was a fortunate choice as it is applicable to so many situations. I am proud to have obtained a commercial pilot's license with instrument privileges. This demonstrates my extreme attention to detail as well as an awareness of surrounding conditions. It affords me the opportunity to utilize technology, one of my great pleasures.
My background and experience have allowed me to gain the experience and skills necessary to be an outstanding real estate broker. As an admissions counselor at Ashford University, I was privileged to interact with the student body and provide services as needed. Interaction with the public provided me a great source of satisfaction. I have found that not only am I am skillful at working with people and meeting their needs, I enjoy it tremendously.
My satisfaction and skill at working with people is amply demonstrated by my past experience in managing large retail establishments and effectively managing employees. With over 300 homes sold I enjoy working in real estate and help people find homes and improve their lives. Being a experienced real estate agent helps me navigate the the Denver market effectively. I have found many strategies to help both my buyers and sellers. Allow me to help you with the difficulties associated with finding an affordable home you can be proud of. Green Valley Ranch expert serving people along the front range from Fort Collins to Colorado Springs!
I strongly believe that you should give back to the community you live and work in. By doing so you help the community thrive. We give back by doing monthly community clean-ups, provide free movies nights and volunteer for as much as we can.